What wedding guest doesn't like seeing their name in lights, written and engraved over all sorts of common household items like wine glasses, mugs and key rings.
The trend of personalizing every day items was even adopted by Coke, by including something as simple as a name on a Coke can, this phenomenon helped move those products like hotcakes off the supermarket shelves.
Now even Milo has followed suit with names on their tins.
So why not adopt the same concept on wedding bonbonnieres in the form of a cookie? Now, we're not asking you to contact Tim Tams and ask them to start personalizing the chocolate topping with people's names on them, oh no, we have a much simpler solution than that…our personalized iced cookies of cause!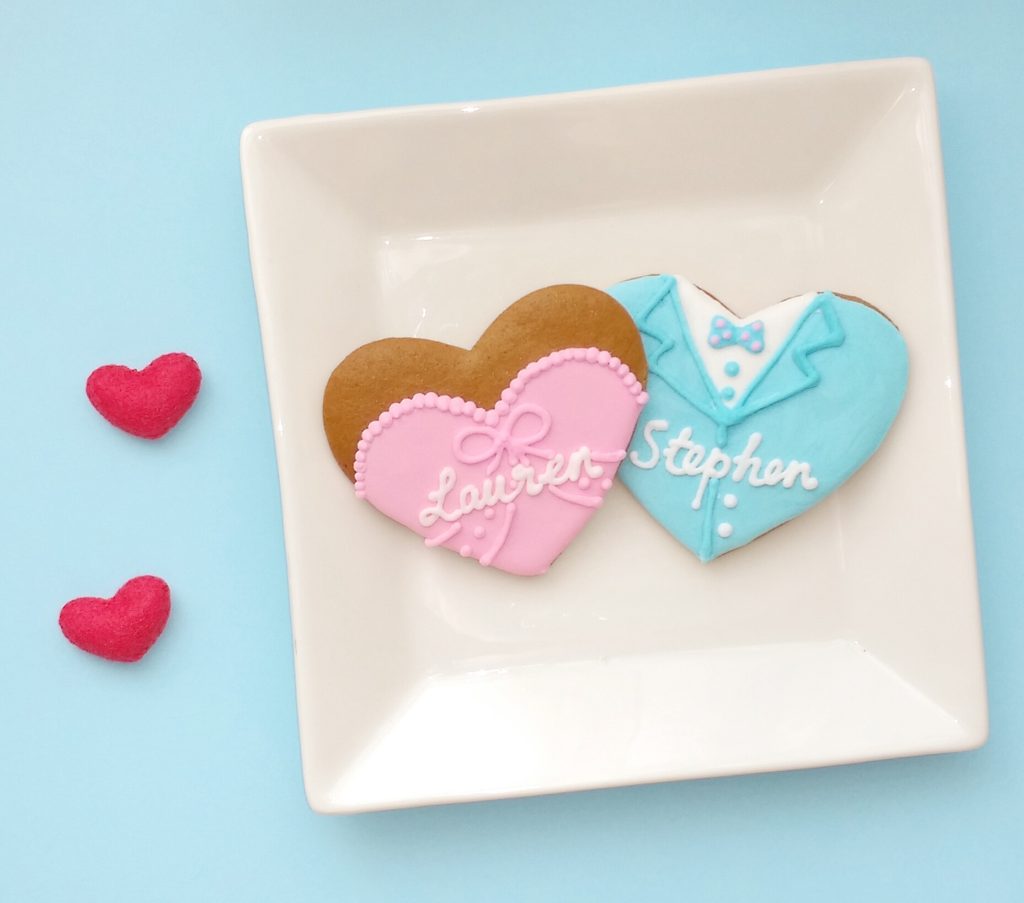 Over the years we have done plenty of these personalized cookies in all sorts of shapes and sizes, from large gingerbread people to suitcases and love hearts (of course)!
The sky is the limit with the designs as literally all shapes are possible provided there is enough surface space to write your name or your guests names on them.
Not only are edible wedding favors a highly desirable gift to receive but with each one being personalized with your own names or the guests name it will surely impress everyone involved.
These goodies are affordable, versatile and can even double up for you as a place card holder at the reception.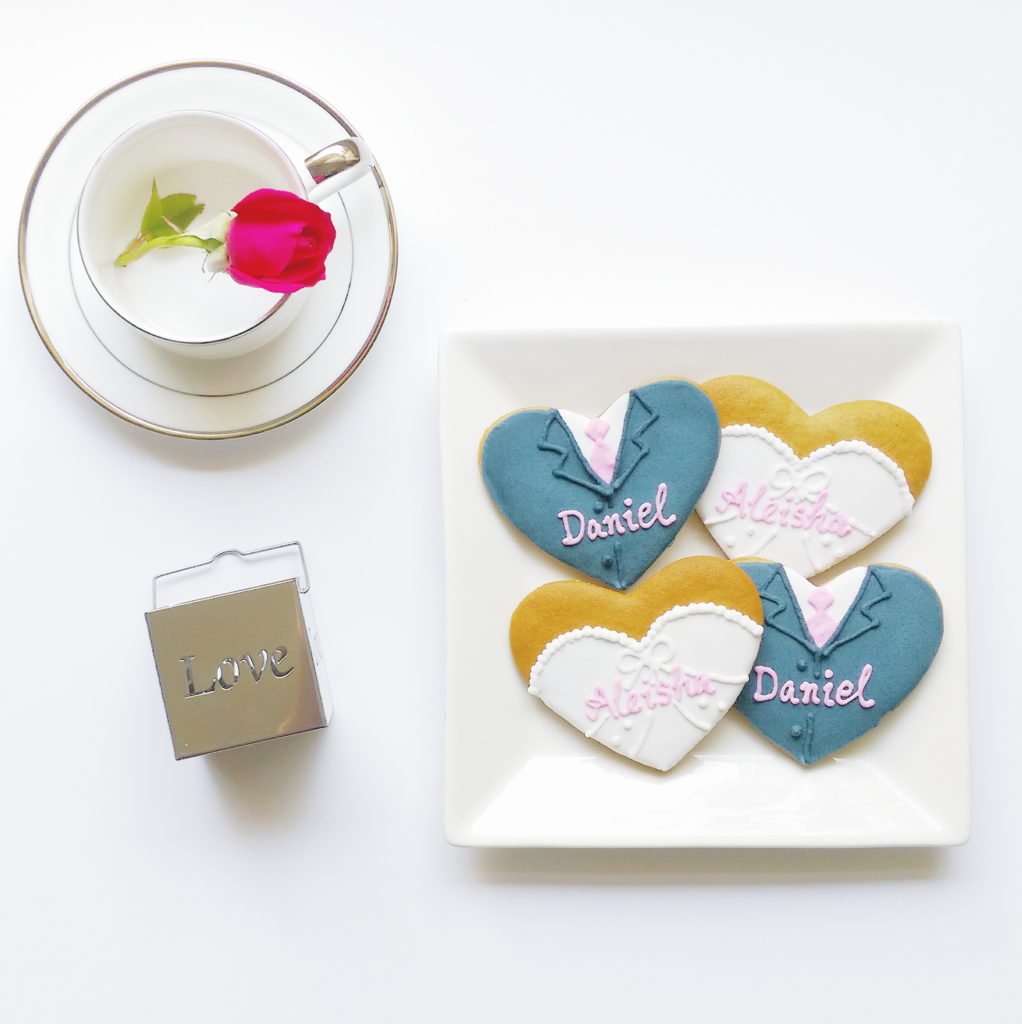 Our standard sized personalized wedding cookies start from a pricing of $3.50 and they come individually wrapped and ready to be gifted to each of your guests.
Of course if you are looking for either small sizes or more lavish styles feel free to contact us for a quote and to brainstorm some ideas.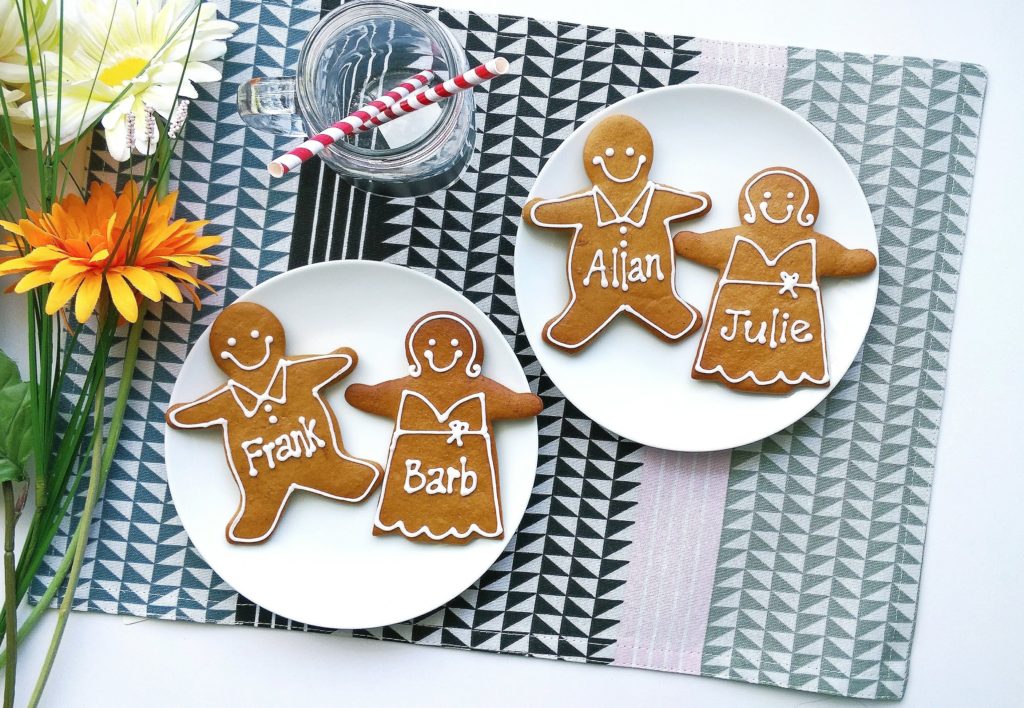 Until next time, stay curious and creative.
XOXO
Janet & Michelle