Welcome to Gingerbread Corner! Here we sell home-made gingerbread cookies in a variety of shapes, sizes and designs that will be suitable for all your special occasions.
At Gingerbread Corner we believe that cookies are for everyone that wants and appreciates them, regardless of how much you can afford, which is why we will always try to make it work to your budget (please consider the cost of postage & handling as well in your budget, unless you are in Melbourne and can pick up from us in the South East area).
Since cookies can be so versatile the sizes can shrink and grow, designs can be extravagant or straight forward to match most themes. So if you are tempted to order some cookies for an event, as a gift or to treat yourself email us at [email protected] and see what we can create together.
To keep up to date with our range, tutorials and events we attend, please sign up for our newsletter here:
NOTE:
For those who prefer a traditional flavor we also make vanilla cookies, which can come in a gluten-free option.
All gingerbread/vanilla cookies can last for two months if kept sealed in a dry, cool area
Our Story
Dear Visitor/Past Customer/Future Customer/Family & Friends,
Thanks for stopping by our little online store – Gingerbread Corner. We started our online business officially on the 1st of December 2010 after a friend wanted gingerbread cookies for her wedding bonbonnieres and we decided to take up the challenge and make it for her.
To understand why this evolved into a business we have to give you a bit of back story. We are two sisters (Janet & Michelle) who were lead to believe that the only way to make a living and avoid "homelessness" was to do well in school, get a degree and find a SAFE white collar corporate job and that is exactly what we did. But as we worked our 9-5 jobs we weren't fulfilled, we changed jobs when they became mundane only to discover 6-12 months later this feeling of boredom and this lurking feeling that life should be more than just living to work and "zombing" through life.
So while we worked we experimented with running a small side business/hobby. It started with jewellery, we made earrings and necklaces and sold them at a car boot and funny enough we sold 4 pieces, the knowledge that people were willing to part with their hard earned money for something we created and made with our hands was amazing.
However we were not big jewelry wearers ourselves and so our creations were limited in this sense but we knew that the idea of making a living while creating was something we wanted to explore. Fast forward a year when we started experimenting with gingerbread cookies for our friend's wedding we discovered we were actually pretty good at doing it.  Since we've been young drawing was always a fun hobby but we didn't know how useful it would be in life, it certainly did not have much of a place in the corporate world but that skill works really well for creating cookie designs. Take that skill and match it with our desire to run our own business and Gingerbread Corner was born.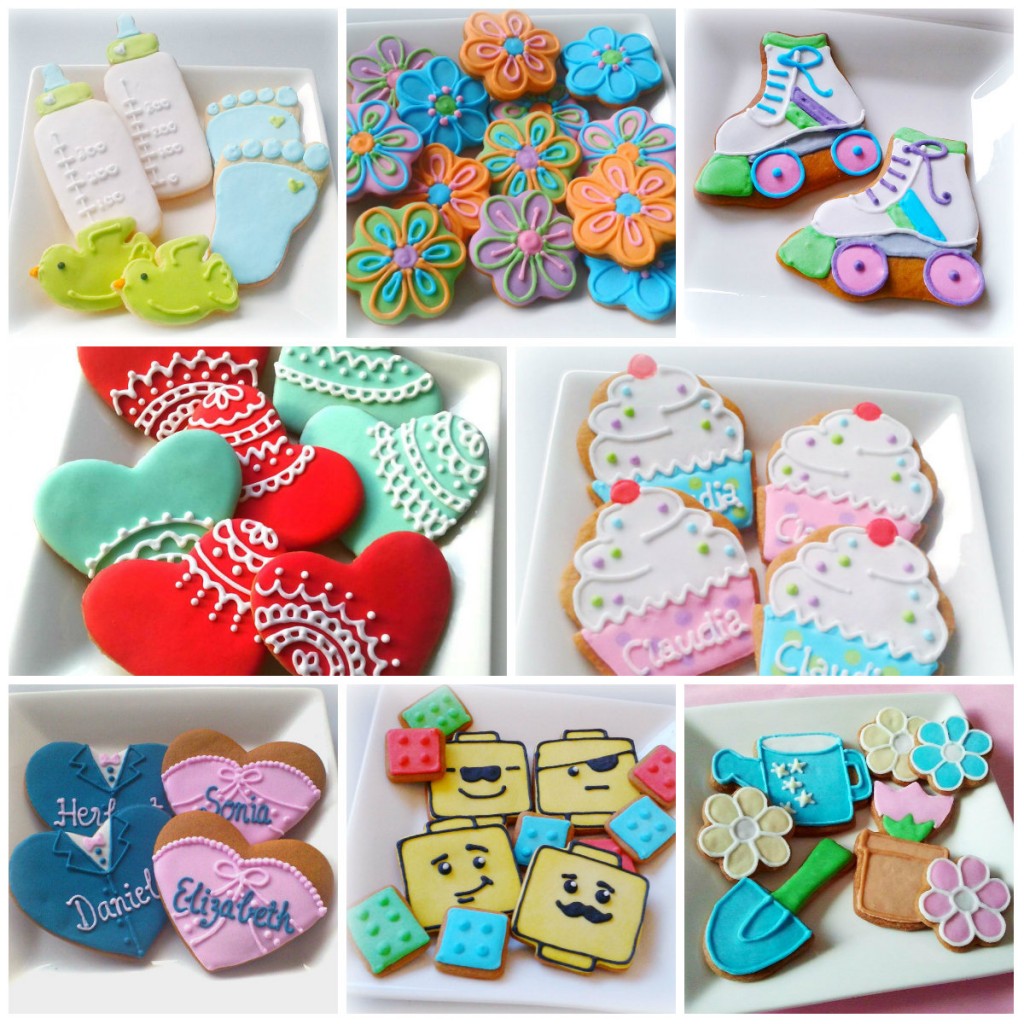 We decided to take a chance and share this with the rest of world and the reactions have been positive and great. Although there are some little bumps in the road (as we're sure all business experience) we have no regrets and we are happy for all the people who have supported us, given us positive feedback and continue ordering from us because without the support, Gingerbread Corner would not exist and definitely would not have continued for all these years.
So thank you for stopping by and visiting our site and supporting us through your orders and positive feedback, we hope you have enjoyed reading our story and most importantly our cookies.
XOXO
Janet & Michelle