Diamonds are a girls' best friend as they say, and if you were to give out diamonds to your guests as wedding favors then I'm sure you will gain a whole bunch of new best friends, but who are you?
Richie Rich?!
Are you making it rain with diamonds?! I should think NOT!
But here is the next best thing.
Diamond Cookies and if you have the time soon to be bride or grooms to make them yourself for your guests then here is our tutorial to show you how.
First, find a trusty recipe to make the base of the cookie. Either source a cookie cutter in the shape of a diamond or hand cut them.
In this situation we were making about a dozen so hand cutting them is easy enough. But if you need to make over a hundred I suggest sourcing a cutter for your own sanity. However, if this is for a small batch then get yourself on Google image, type in "Diamond Silhouette" and ta-da, a breath of diamond shapes to choose from!
Print it out and take a piece of baking paper and trace over it, cut it out and you've got your stencil.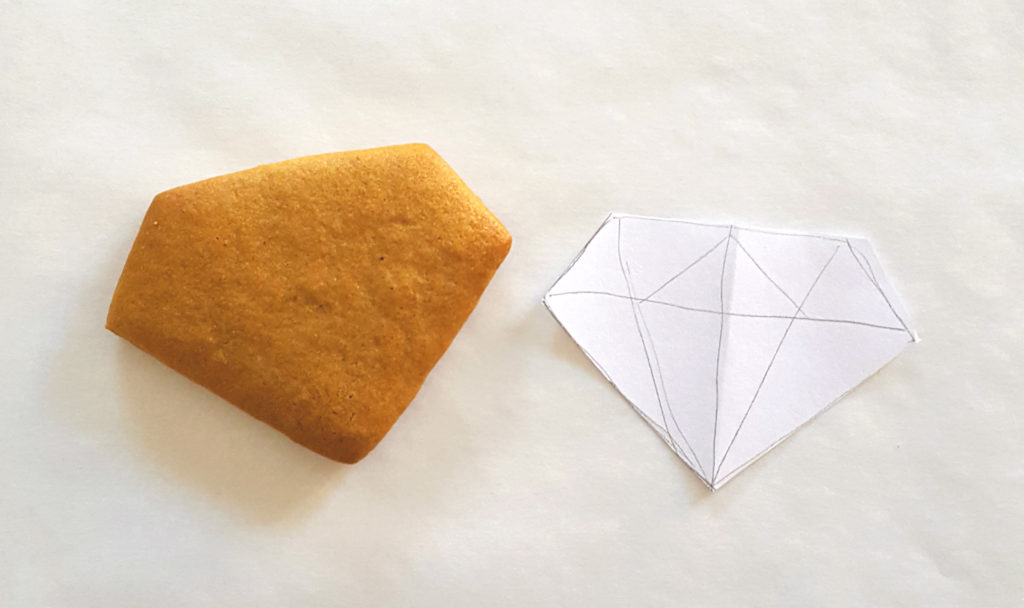 Now onto the fun part, the actually decorating of the cookie.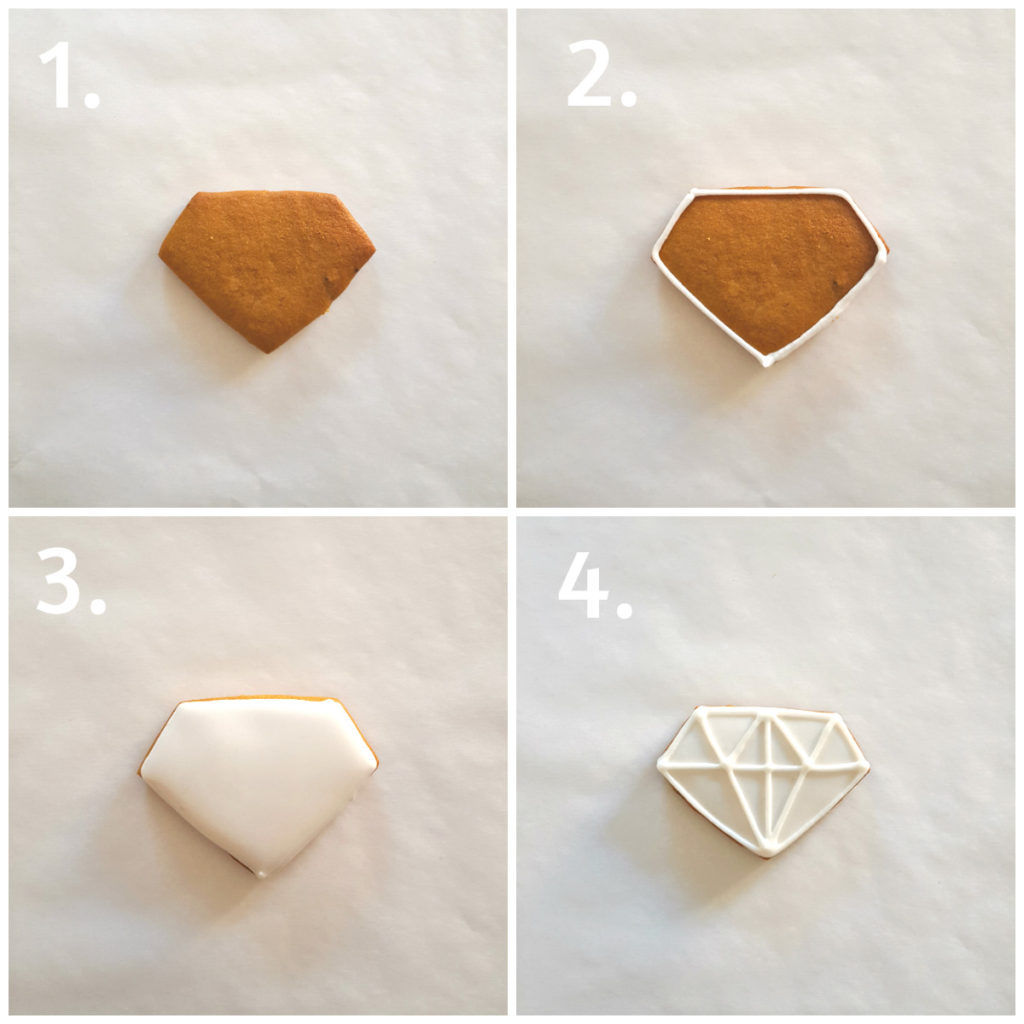 Instructions
Using a Wilton 2 nozzle and thick icing outline the diamond shaped cookie.
Then flood the cookie , leave that cookie for a few hours to completely dry (in colder weather you might need to leave this overnight to make it dries completely).
Next comes the detailing which might require a few practice goes if you don't feel too confident, especially with piping straight lines. Use the thick icing again as you did for the outline and create a border of the cookie shape, then add your diamond detail.
Leave that to dry for few hours and there you go! You are done, package them as you wish and delight your guests with this edible gift.
Full Video Tutorial