We have worked with several companies in different industries to help provide custom designed gingerbread cookies.
We work with you and your company to create a design that best represents you and your brand.
Many have used our cookies as corporate gifts, promotions, team building activities, corporate events and product launches.
Our delicious hand made gingerbread cookies are the perfect and unique treat for your highly valued clients and employees. They can also be used to refresh and rejuvenate your stakeholder relationships.
If you wish to make an inquiry or place an order, please email us at gingerbread.corner@gmail.com
---
Who we have worked with:
Excite Holidays
A company that offers a whole range of travel services to travel agents.
Excite Holidays have ordered from us numerous times. Using our cookies to help promote their services in specific countries such as the USA or China.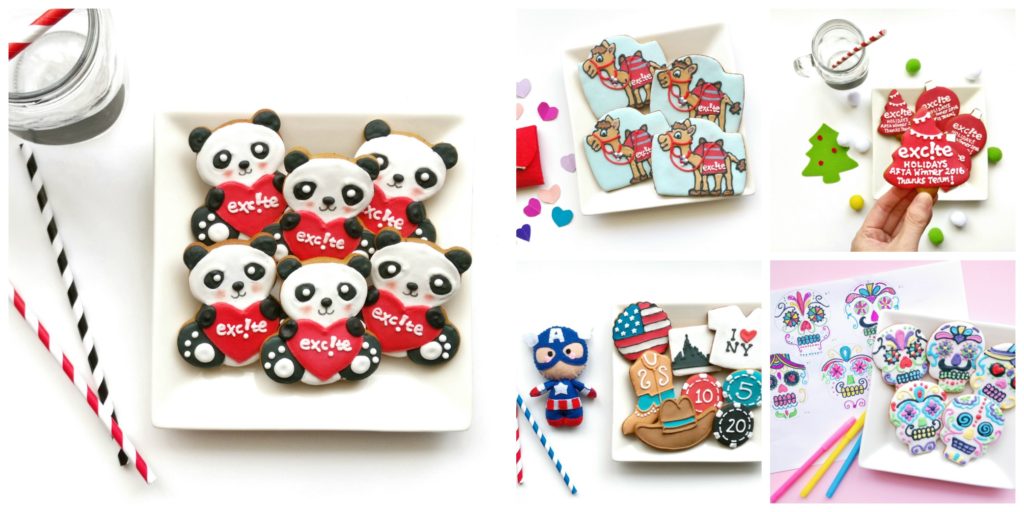 ---
Typo
Part of the Cotton On Group who sell gifts, stationery, birthday cards, decor, lighting and more.
They requested cookies during Christmas time for their Wish Lab launch party.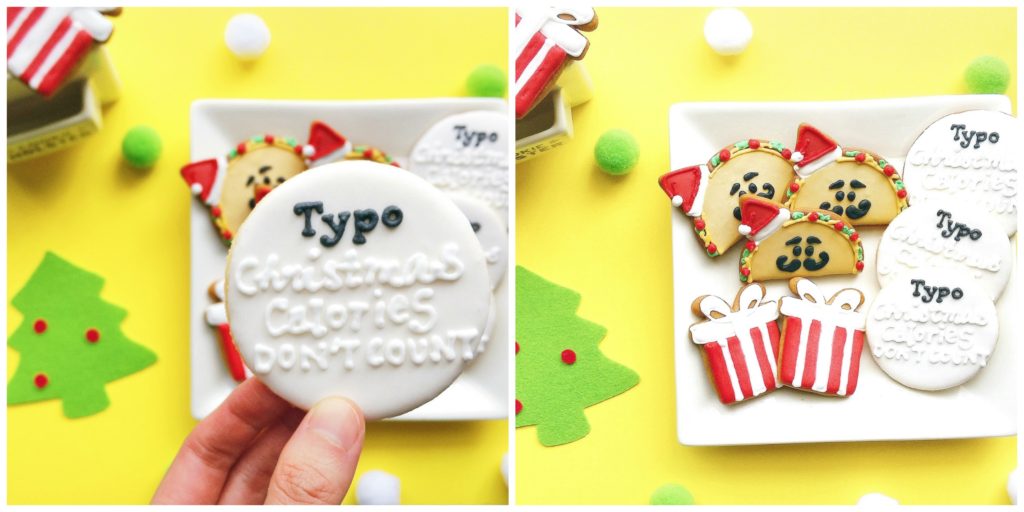 ---
Travel Beyond
A company that offers tailored travel solutions for corporate clients.
They always order a gift set which includes their logo to send out to new clients or as a thank you during Christmas time.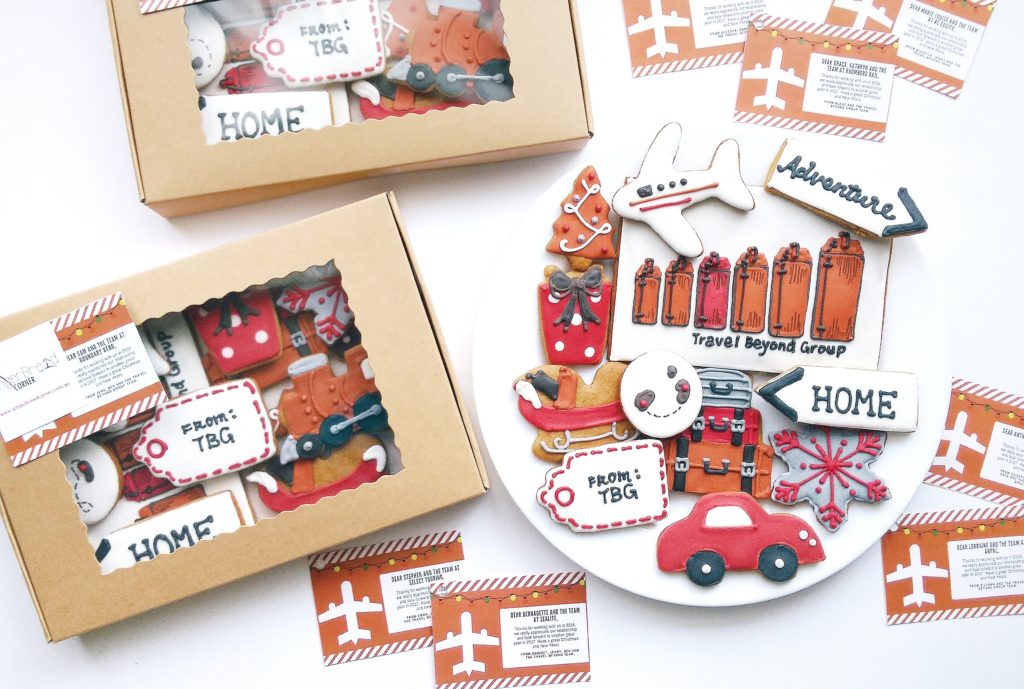 ---
Coote Connex + Revlon
PR company, Coote Connex ordered Christmas cookies for Revlon with their logo piped onto the cookies.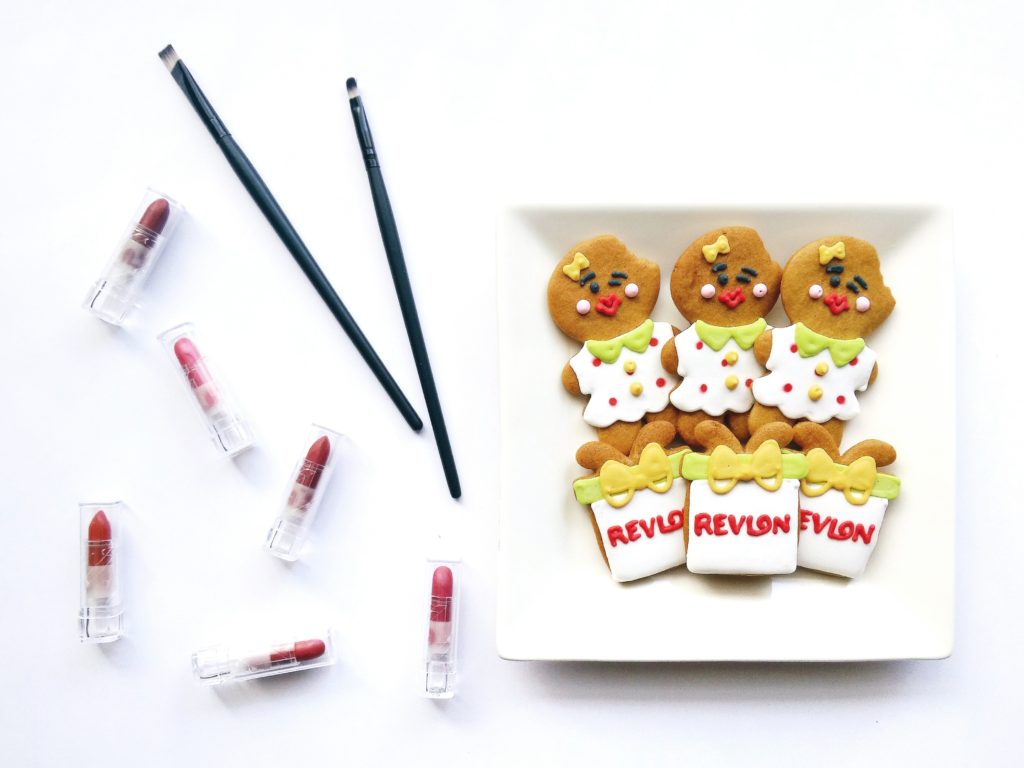 ---
Bundaberg Ginger Beer
A family owned Australian business creating craft brewed premium soft drinks.
They ordered Christmas cookies for 2016 with a design that replicated their Bundaberg Ginger Beer bottle and the words 'Merry Christmas' across their logo.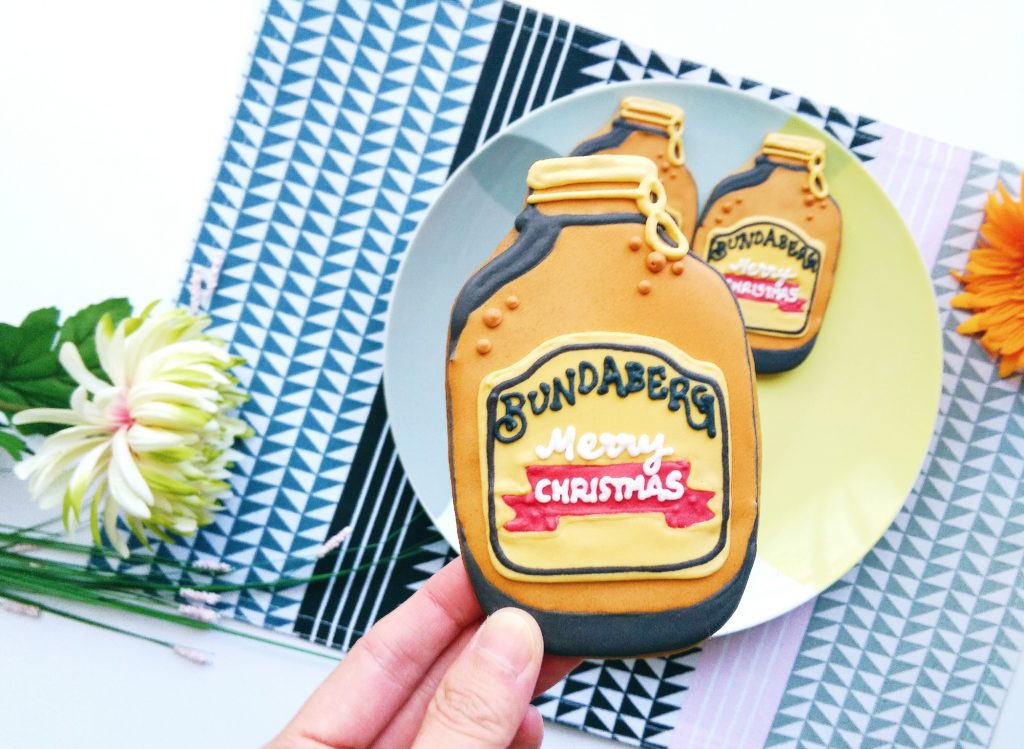 ---
Aladdin Musical
We were contacted by actor Ainsley Melham who plays the lead male character (Aladdin) in the Australian musical production of Aladdin, to order cookies for him and his castmates.
They ordered cookies with the iconic magic lamp on them to celebrate the show.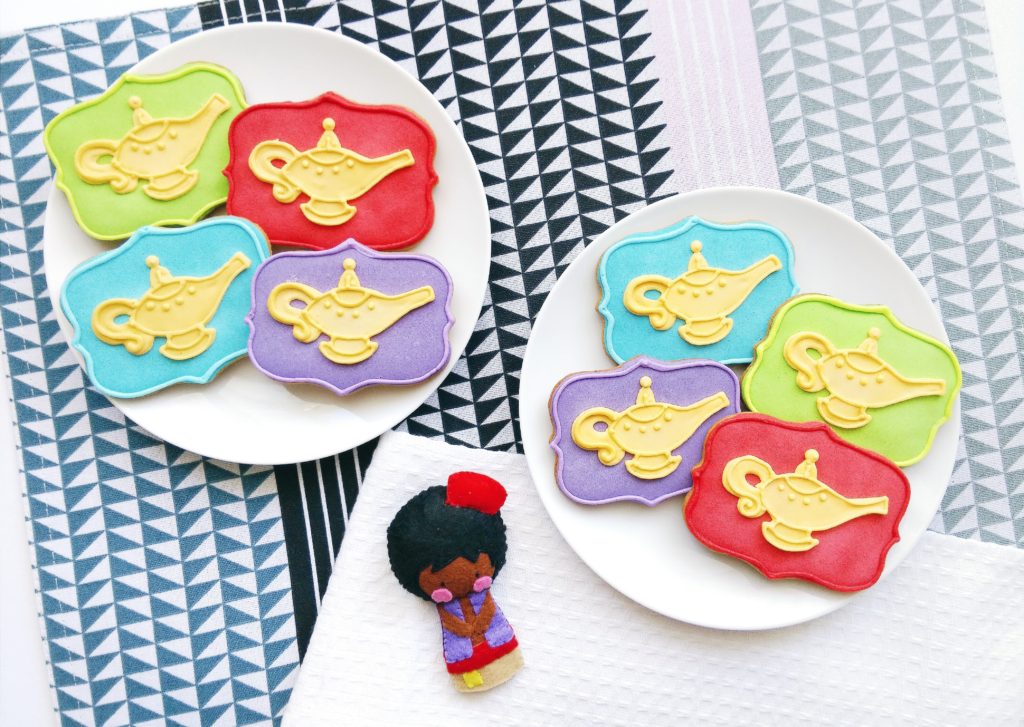 ---
Haulotte Group
A company that manufactures and distributes aerial work platforms and telehandlers.
Haulotte ordered Easter gift packs to give to their clients which included cookies of their logos, as well as their equipment.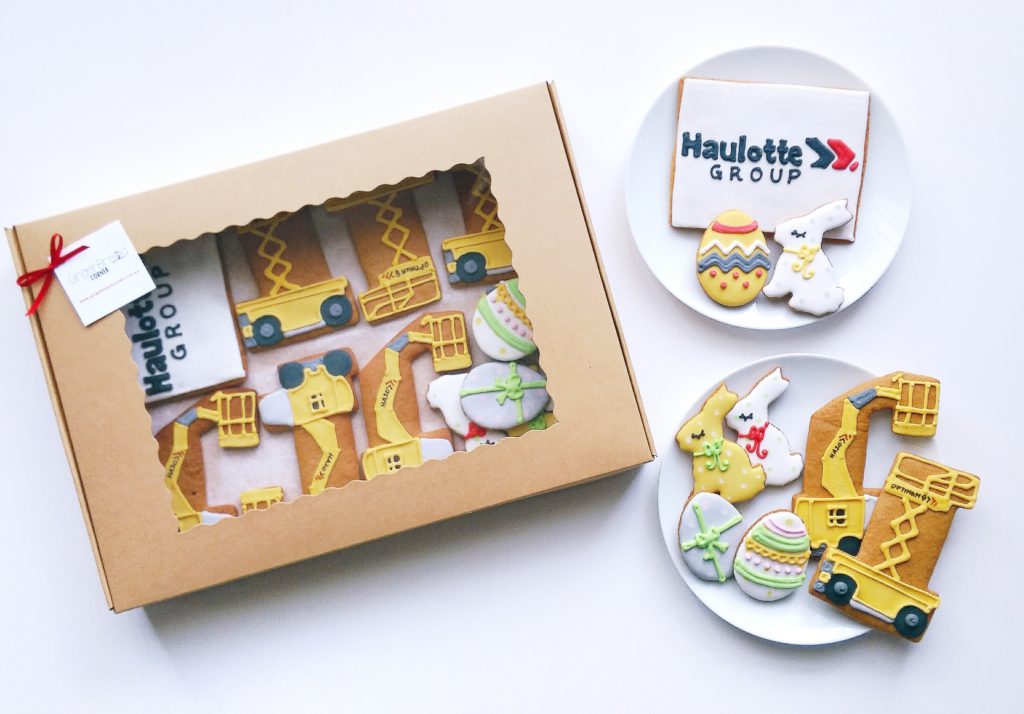 ---
Plunkett Orthodontics
A local business owned by Dr Giles Plunkett, who assists both adults and children in getting straight teeth.
They ordered teeth shaped gingerbread cookies to help celebrate an even they were having.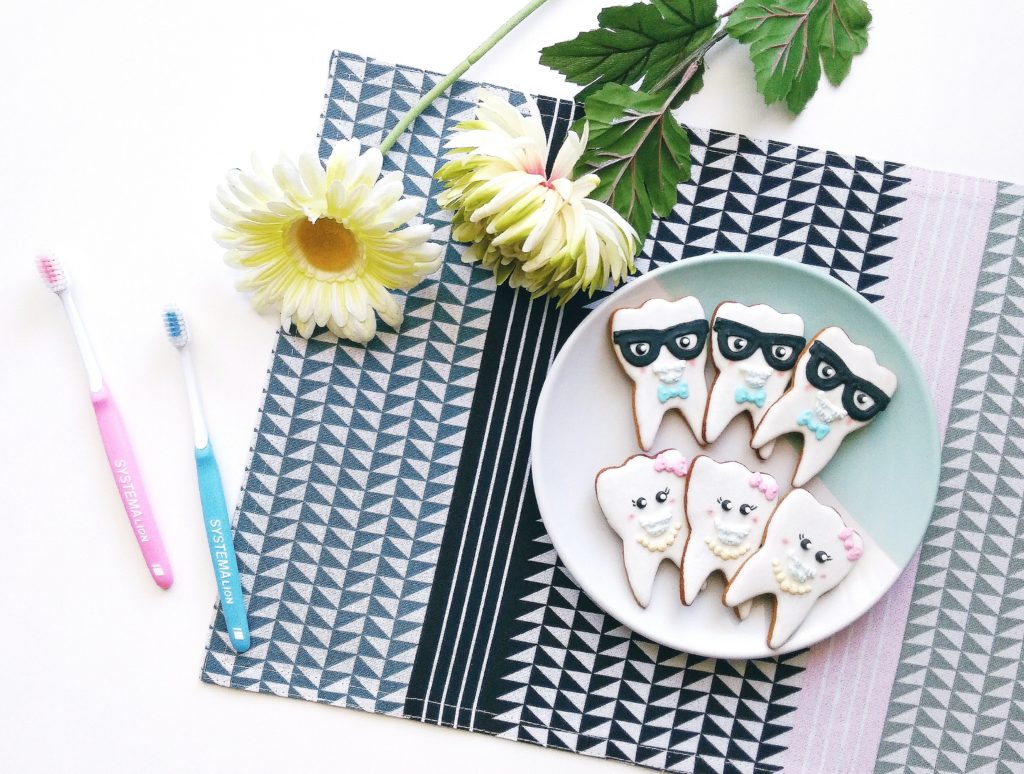 ---
If you have something special and unique in mind for your company then please email us at gingerbread.corner@gmail.com to discuss further.

Or you can message us on our Facebook page, click here.